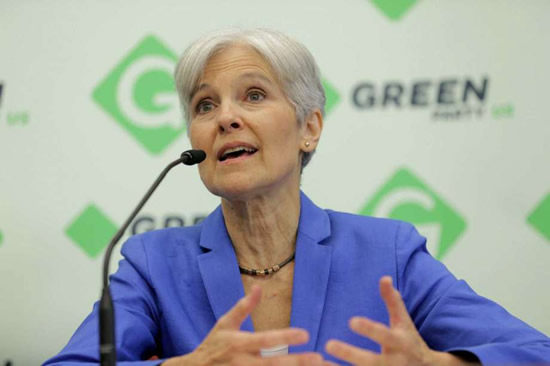 Voters seek alternatives to the 'choice' between Trump and Clinton
The year 2016 is going down in history as the year the majority of American voters turned against both of the major political parties.
This year will also go down as the year a new political party spread its wings.
The Republican Party, once the "Party of Lincoln," the party known as the Grand Old Party (GOP), has chosen an awful candidate in Donald Trump, a racist, sexist, failed businessman and television star famous for mean-spirited diatribes. Trump mocks the political system he seeks to preside over, evokes xenophobia at every turn, and calls for violence at political rallies. He is widely reviled by those who take him seriously and harshly ridiculed by those who don't. He seems to be an awful choice for president by virtually any measure, and he might not even really want the job.
The even older Democratic Party, once the party of Thomas Jefferson and Andrew Jackson, has also chosen an awful candidate in Hillary Clinton, a dishonest, corporate-controlled warmonger married to a former president who was impeached for dishonesty. As Secretary of State, Clinton has amassed millions via her private Clinton Foundation by sending billions of dollars in weapons to warring countries around the world in exchange for donations. Her misuse of private email servers to handle state business and classified information has resulted in scandal after scandal and leaves it unclear whether she even qualifies for basic security clearance. She seems to be an awful choice for president by virtually any measure, and she might not even qualify for the security clearance for the job.
People in this country and many around the world are amazed and horrified that these two ridiculously bad candidates are supposed to constitute "democracy" in the most powerful country on earth. Many wonder how this can even be called a choice. These two candidates support the same wrong side on so many of today's most pressing issues.
A Perfect Storm
But all is not lost. What many view as an illegitimate choice comes at a time when both the United States and all of Planet Earth badly need an honest accounting of the issues that confront us. Collectively, Americans need real leadership to address these (more…)