The Final Online Reading is Tonight
If you have already finished the book, or if you are simply interested in China and discovery, join us tonight as we complete the journey together and discuss happiness. Details on how to connect and join the online event are below.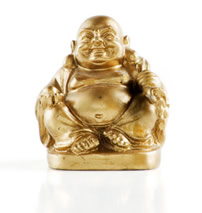 I returned home Monday from a fascinating trip to China. With my wife Pamela, I visited the freezing north, the capital city of Beijing, and the tropical south. I walked the halls of Peizheng High School in Guangzhou, where I taught English over a decade ago. I discovered that while many Chinese are pleased with their country's rapid development, on a personal level there are widespread worries that it's all happening too fast. I will be sufficiently over jetlag tonight to explain this.
This will be the final reading event, so we'll go a little longer — 45 minutes instead of the normal 30 minutes. Please join us for this Double Happiness reading and discussion!
Consider this question in advance of our discussion:
When did you find a new understanding of happiness?
Tonight: Completing the Journey – "South of the Clouds"
=======<<>>==========
COMPLETE THE JOURNEY: GO "SOUTH OF THE CLOUDS"
Online Reading from Chapter 37 & Discussion of Happiness
Wednesday, March 12, 6:30pm PST / 9:30pm EST
Option 1: Join via the internet:
global.gotomeeting.com/join/646380061
If you haven't downloaded it yet, you'll download a nifty app to your computer. Use your microphone and speakers – a headset is recommended.
Option 2: Call in using your telephone.
United States : (773) 945-1031
Access Code / Meeting ID: 646-380-061
(Use *6 when you want to mute/unmute your line)
=======<<>>==========
I hope you'll join us tonight!
Share:
Posted in
Uncategorized
by Tony Brasunas on March 12, 2014