Greetings!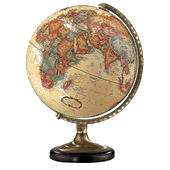 Welcome to this new room on the Internet, a place for talking about my forthcoming book, Double Happiness: One Man's Tale of Love, Loss, and Wonder on the Long Roads of China.
Come here for backstory and frontstory, prologue and epilogue, before, after, and during your journey reading the book – and my journey publishing it.
The new journeys start now!
The truth is that I already appreciate you. For being here, for being curious, for being open to the two happinesses. I'd like to hear from you. I hope you will both read and participate: leave comments, send me thoughts. There will be opportunities here to do fun, special, helpful things, like opine on the book's many epigraphs, choose my best author's portrait (do you like the one atop this page?), vote on the book's subtitle, and perhaps help me select art for the book's cover.
What do you think about the design of this blog? Have any suggestions? Let me know.
Join me on a journey towards Double Happiness.
Share:
Posted in
Uncategorized
by Tony Brasunas on July 6, 2010