Book Reviews Rolling In
For an author,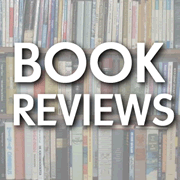 there is no greater pleasure and no greater pain than to be closely read. Book reviews add to this closeness the incomparable spices of exposure, openness, and publicity.
Book reviews have the possibility of not only complimenting an author but of understanding and synthesizing a written work for the benefit of others; a good, perspicacious review can alert thousands of readers who will enjoy and benefit from a book. On the other hand, a bad review, a review that utterly misses the point or wrongly ascertains an author's underlying motive or message, can bring misery to the author and prevent a book from being discovered by its best or biggest audience.
Double Happiness has so far enjoyed mostly positive reviews, as well as a few that have missed the point. Pleasure and pain, then, for this author!
Here are some reviews of both variety, with excerpts:
** Amazon There are already many reviews on Amazon (32 at last count), mostly of the five-star variety. Please feel free to add your own.
Excerpts:
"When I had to (reluctantly) put it down to attend to daily life, returning to it felt like reuniting with an old friend. I found his style of writing to be lyrical and evocative without being pretentious."

"If you like travel related reading, this book will make you want to drop everything and travel to China. It is hard to read this book and not contemplate throwing on a backpack and taking to the road."

** GoodReads This enormous worldwide community of readers also features many reviews.
Excerpts: "Delightful… a striking journey that moves far beyond the usual travelogue or educator's perspective."

"A very engaging read, one of the best books I've read in a while… The imagery is great and vivid and I felt like I was right there with him in China… The writing was often funny too — I found myself laughing out loud at several passages."

** The Book Wheel
"From the first few pages, it will sweep you across the ocean to another land and you will take a journey that will leave you forever changed."

** Paper Breathers
"The writing style is… like the written version of the music that accompanies a yoga session, and it provides a balance for the conflicts and struggles that are present along his journey. I also really enjoyed Estelle Kim's illustrations, which map Tony's routes across the country."

** Readers' Favorite
"A page-turner… an absolute delight from the Prologue to the Epilogue."

** All R Media
"This isn't just a memoir of a young man learning about himself; this memoir presents lessons in finding the courage to be yourself in a society that expects you to conform to expectations and about appreciating differences and accepting foreign cultures."

** What is that Book About
"If you have traveled the world, you know there is no greater beauty than experiencing these places first hand. For those who may never get the chance, when you read a book like Double Happiness… you get the opportunity to live vicariously through the author… I was really impressed by the detail of not just the physical aspects of the places he traveled but the in-depth comprehension of the culture, the people, and the history, considering this was his first experience abroad."

** The Steadfast Reader
"An excellent read and I would recommend it to anyone who enjoys travelogues, memoirs, or journeys towards enlightenment."

** I've Read This
"There's a good balance of scenery description, inner reflection, historical reference and plot development in this book, and for that reason I devoured it in two days, eagerly diving back in to follow Brasunas on his adventures while safely nestled in my living room."

** Rosie Writes
"Part travelogue, part coming-of-age memoir, part poetry and politics, 'Double Happiness' offers fascinating insight not only into one man's personal growth in an alien environment but also into the people, culture and traditions of China."

** Touch of Madness
"This book is so well written that I could experience the things Tony was [describing]… and I could sense and relate to his confusion, anxiety, frustration, excitement and fear."

** Book Bound
"His journeys… are exciting and will motivate even the most lazy to want to visit this amazing country."
Share:
Posted in
Uncategorized
by Tony Brasunas on July 11, 2014