Book Designers: Who Are They, and Why Would I Hire One?
I talked to two book designers this week. It's exciting and quite the roller coaster ride going this route — independently publishing my book.
Wait, who did I talk to? Book designers? Am I looking for someone to select the colors of my book's cover?
Well, yes. But that's not the job of the book designer.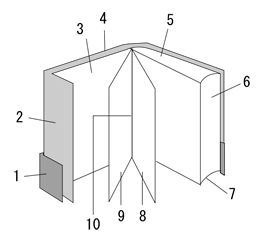 Book Design is the art and science of laying out the interior of the book, from the title page to the index, and everything in between. A book designer will design the Table of Contents and the Glossary, and, if talented, make the first page of each chapter visually interesting and beautiful. Book designers not only know typography and font pairing, but also typesetting and making the pages look and feel like a book. When you're in a bookstore and you open to a random page in a book, and the font is appealing and there's a "running head" telling you the chapter you're in, and you notice that both the left and right page have the same number of lines, you're probably looking at a book designer's work. These things don't happen by accident.
Double Happiness is going to be a beautiful book, both in print and in e-book formats. That's been my vision since the first step of this journey. I am a web designer by day, but I'm not going to teach myself book design and risk making a bunch of novice's mistakes.
What are your favorite visual elements of the books you love? What would you like to see for Double Happiness?
Share:
Posted in
Uncategorized
by Tony Brasunas on March 23, 2013