Aiming at Amazon
Do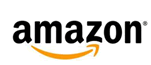 you want to know something strange about Amazon.com?
Yes, I did too, since most of my book sales are happening there.
The biggest driver of sales at Amazon isn't in fact advertising or rankings. It might come as a surprise to you, even if you shop frequently at the online megastore, but the truth is that the biggest driver of sales at Amazon is: Customer Reviews.
I won't get into what I've learned about the powerful ways in which herd mentality still dictates a lot of what we humans deem to be "appropriate," see as "exciting," and judge to be "safe." Suffice it to say, Amazon's underlying product-display algorithms utilize Customer Reviews, both the quantity and the quality of the reviews. Thus Customer Reviews dictate how often people discover Double Happiness.
I have eleven reviews right now, all good, and I'm very grateful for them. I would love to increase the reviews.
Can you help more people discover Double Happiness? If you've finished the book, or read far enough to feel comfortable writing a review, please write a review! It will be extremely helpful.
How to Write an Amazon Review
If you have already written Amazon reviews, go here, godspeed, and my gratitude: www.DoubleHappy.be/review
If you haven't written an Amazon review before, I'm happy to help you learn this new skill. Think of it like voting; you can write reviews every day of the year and materially affect the success or failure of books, ideas, and products. Here are two ways to write your first review:
Voila! So grateful for your help.
In Other News: The Fabulous Book Tour
In other news, the book tour has been a whirlwind of inspiration and connection, a sweet ride of unexpected highs and lows. In my next post, I'll tell you all about what it's really like to be on a book tour.
Best wishes, and may your journey always be fruitful,
Tony