The Book Launch is Here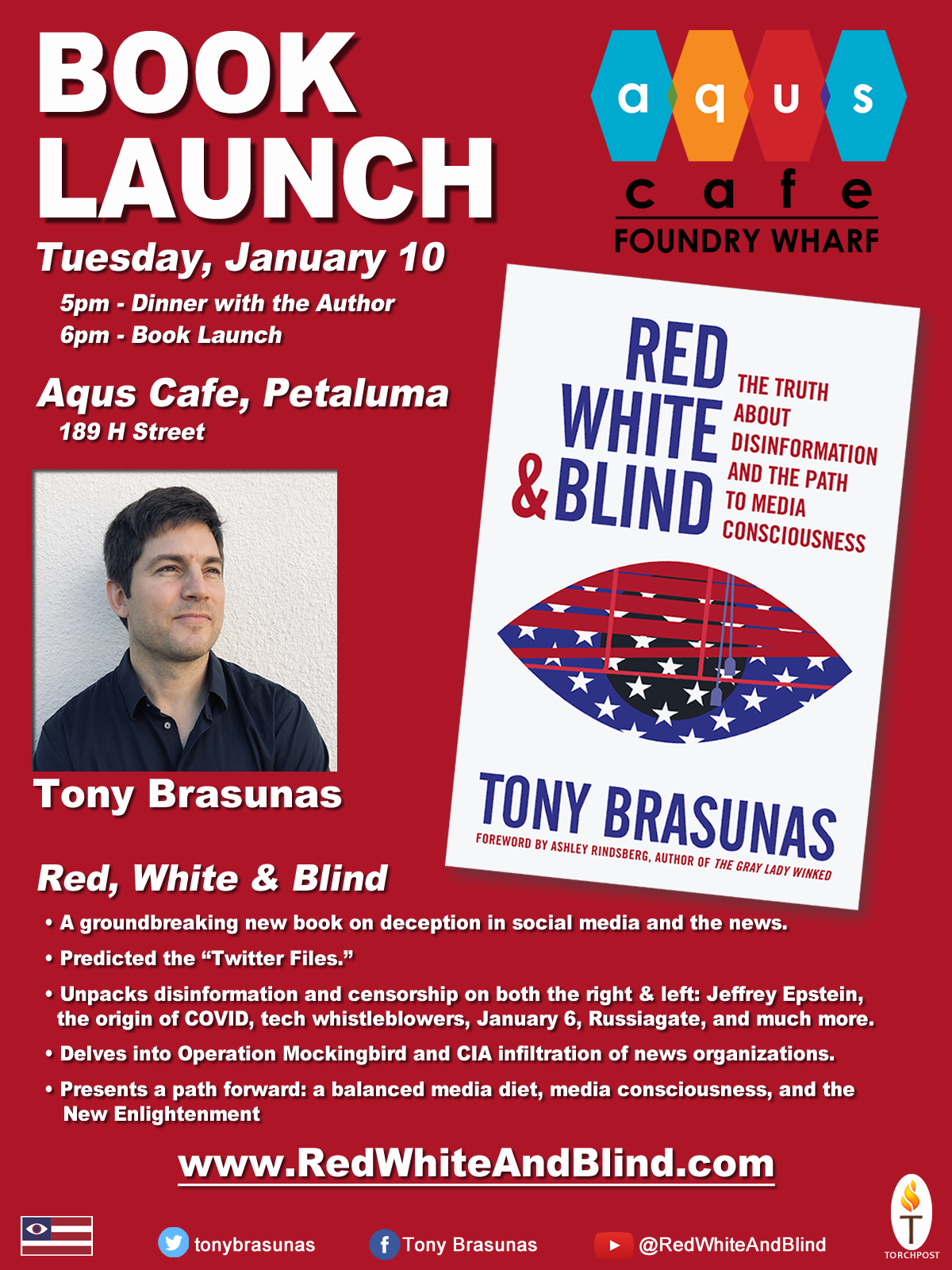 After three years of research and revisions, my book will be out in just two days — on January 10, 2023!
You can preorder the book now and also read a free excerpt at my new site www.RedWhiteAndBlind.com
Launch Event!
I'm honored to announce that the official launch of Red, White & Blind will be a literary celebration at the fabulous Aqus Cafe in Petaluma, California.
Speaking of RedWhiteAndBlind.com, there is a new page on that site with everything you need to know about the event. It even includes a link to the Facebook event for those of you who enjoy the FB thing.
As for Aqus Cafe, it has built a wonderful community of artists, writers, and musicians in Petaluma over the last decade, and I'm honored to launch my book there. It has a mild Euro vibe, a slightly subversive mood, and features great food, drink, and atmosphere. Please come if you can! It would mean the world to me to see you there.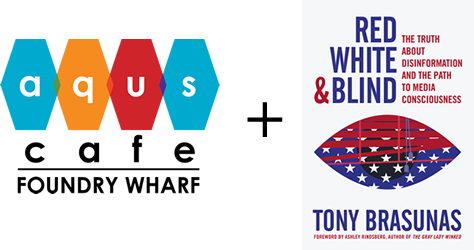 Red, White & Blind @ Aqus Cafe
BOOK LAUNCH EVENT
Aqus Cafe
189 H Street, Petaluma
Tuesday, January 10, 2023
5:00pm – Dinner with the author 😀
6:00pm – Book launch!
Ok, that's it for now. If you happen to live in the Bay Area, I would love to see you on January 10.