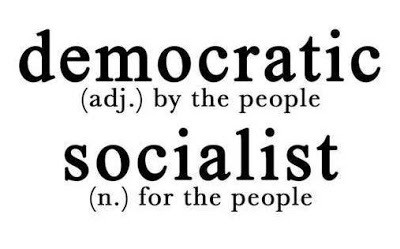 Are you a democratic socialist? If you haven't already thought about it, yes, you probably are. In my experience, most decent people in the United States today are democratic socialists, even if they don't know it yet.
Democratic socialism is the main reason we're not living in a fascist or feudalist country right now.
Essentially all developed countries on earth today, including the US, have a mix of two basic economic systems: socialism and capitalism. Let's look at these two fundamental approaches to distribution of wealth and power.
socialist — in the interest of society
capitalist — in the interest of capital
Capitalist policies favor people and corporations who have the most wealth or capital to invest to create more wealth. If left unattended, over a few decades, a purely capitalist system will crystallize a small .01% of a population who are (more…)