PUBLISHED!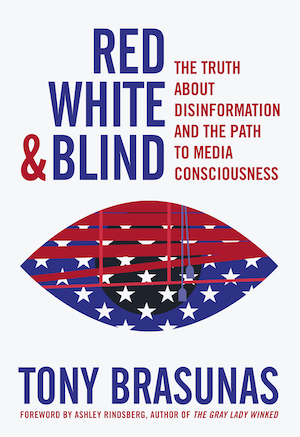 Today is the day.
Red, White & Blind day.
After years of work, I can now announce with much pride, relief, humility, and excitement that my second book is out.
Today, the paperback. Tomorrow, on 1/11/23, the ebook for kindle will be available.
Launch Event!
To get your hands on the book today, please join me for the launch party. I have received tremendous interest and I sense it will be a literary celebration tonight at the fabulous Aqus Cafe in Petaluma, California. The place has a mild Euro vibe, a slightly subversive mood, and features great food, drink, and atmosphere. It has built a wonderful community of artists, writers, and musicians in Petaluma over the last decade, and I'm honored to launch my book there. Please come if you can! It would mean the world to me to see you there.
You'll also get your book first, at a discount, and signed by yours truly.
Order the Book!
If you're not able to get to Petaluma tonight, no worries. I'm sure that's most of you, and I would LOVE for you to order the book right now from the comfort of your home. Not only will you get to embark sooner on what I hope is your great personal journey towards media consciousness, but it will also boost the book's numbers in its first week so that more other people will organically discover it via online search and discovery.
Order the book today and have it in your hands in no time!
This is just the beginning
I'm excited and hopeful that what I've uncovered and spent three years putting into print will be of use to you and to many in your life. I'm humbled knowing how much I was able to write and yet how much more I was unable to cover, consider, or investigate. Finally, I'm thrilled to see where the book takes us in the unfolding conversation about the news media, social media, censorship, disinformation, and our longing to be informed about the world.