LAUNCH DAY!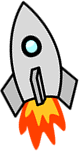 Close your eyes. Open them. And that's it — it's published, it's launched, it's here. A decade in the making, and now it's Double Happiness Day. It's the perfect time to get your
>> Double Happiness >>
Getting your copy today will enable you to read it soonest, and it will enhance the impact you'll have on the book's spot in the amazon charts.
>> Double Happiness >>
Last night, the Launch Celebration at Cerruti Cellars winery was marvelous. So many of you came! We drank great wine and ate extraordinary food, I thanked you in English, I thanked China in Chinese, I sang a love song in Mandarin, and we all shared a deep and sweet ritual of realizing our Long-Held Dreams. Thank you!
Today, it's here. This long-hold dream is realized. The book is born:
>> Double Happiness >>
If there's still someone on your gift list, Double Happiness is a gift made for Armchair travelers, English teachers, China buffs, adventure backpackers, young people in their twenties and thirties seeking a place in this swiftly changing world, and readers interested in a young man's coming of age in a foreign land.
My best wishes and gratitude to you today.
>> Double Happiness >>
Share:
Posted in
Uncategorized
by Tony Brasunas on December 12, 2013