For the Media
Contact information, a media kit, and downloadable high-resolution photographs are available at the bottom of this page.
Tony's Story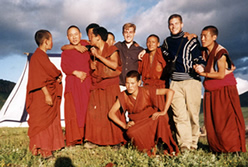 Tony Brasunas grew up on a commune in West Virginia. Before leaving for China, as a teenager at Amherst College, he studied Chinese, music, writing, and Computer Science, and meandered into a thoughtful and lonely social and political conservatism.
Directionless after college, perhaps expecting something more from the planet, Tony applied just after the deadline to Princeton in Asia, and he was swiftly bundled off to Guangzhou, China, to teach English. The ensuing journey broke him open. His body tasted death in hospitals and Tibetan monsoons, his heart opened up and slammed shut and opened again, and some unknown inner sage awoke and suggested he trust his intuition.
Double Happiness: One Man's Tale of Love, Loss, and Wonder on the Long Roads of China (December 2013, Torchpost) masterfully retells that awakening against a backdrop of a modern, changing China.
Excerpts from the manuscript have appeared in the book China, an anthology of travel writing on China published by Travelers' Tales Press, and in Travelmag, a British online travel magazine.
Writing 'Double Happiness'
The second journey Tony undertook was writing it all down, editing it, and transforming the journey that changed his life into a story and a book. His third journey was launching a campaign on Kickstarter to gather the money and energy to publish it. And this is his fourth journey — sharing his story with the world.
In the years since China, Tony has slaked bouts of wanderlust by crisscrossing the Andes of Peru, backpacking through Germany and France during a World Cup, and sneaking illegally into Tibet.
Tony speaks passable Mandarin, Spanish, and English, and perhaps that's why he was asked one fragrant spring evening in Kunming, China to play guitar on a radio station. The host on Kunming's STAR 101.8 FM asked him why his songs were about a young woman. "Ta shi shei?" (Who is she?) inquired the host. Tony had met her at a nearby cafe, he replied, and she had become his tutor, his teacher of the Chinese that is spoken aloud, not just written in textbooks. "She's on the roof right now with a radio," Tony added with a smile. "She has a basket of strawberries and is hoping to hear me play guitar."
Two weeks later, Tony was arrested and interrogated in Tibet.
The Timeline
Double Happiness was published internationally in trade paperback on December 12, 2013. Hardcover and e-book versions followed in January 2014. The audiobook, narrated by Brasunas, came out in January 2015.
In May 2014, at the Paris Book Festival, Double Happiness won best in Biography / Autobiography. Press release >
In July 2014, Double Happiness was named ForeWord Travel Book of the Year, Silver Winner. Press release >
In September 2014, the Living Now Book Awards (recognizing "Books For Better Living") named Double Happiness best inspirational memoir.
The Publisher – Torchpost
All blogs, magazines, newspapers, and social media are welcome to request publicity materials, interviews, or review copies of Double Happiness.
Download Mini Media Kit
For a "white paper" description of the book, a normal-resolution book cover image, and a normal-resolution author photo, download the miniature media kit [ZIP].
Download Photos of Tony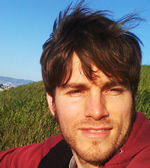 Small Medium Large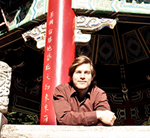 Small Medium Large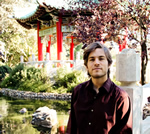 Small Medium Large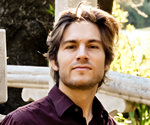 Small Medium Large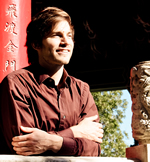 Small Medium Large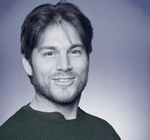 Small Medium Large
Download Book Cover Images