Announcing the Double Happiness Book Tour!
The tour is here!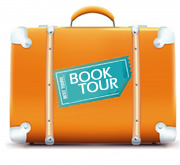 It starts this weekend. If you live in a city that I will be visiting on the book tour, please come out to an event and let me thank you in person. It would be the sweetest joy to see you. I would love to connect with you and share the joy and the journey of Double Happiness.
The Double Happiness Book Tour
Jan 31 – Los Angeles (7pm: Mystic Journey Bookstore)
Feb 1 – Santa Barbara (Cate Academy, Granada Books)
Feb 2 – Los Angeles (5pm: Beyond Baroque)
Mar 26-28 – St Louis, MO
Mar 28-30 – Washington, DC *
Mar 30-31 – Charles Town, WV
Mar 31-1 – Princton, NJ
Apr 1-4 – New York, NY *
Apr 4-5 – Amherst, MA
Apr 5-7 – Boston, MA *
June – Portland, OR *
June – Seattle, WA *
* Dates are subject to change, based on to-be-booked events. We are booking events now.
The Online Readings
And wherever you live, if you have been participating in the online readings and discussions, please continue to do so. I do love to hear your voices! Tomorrow night we kick off Chinese New Year with a reading and Double Happiness event celebrating the energy of the incoming Wood Tiger.
Share:
Posted in
Uncategorized
by Tony Brasunas on January 30, 2014