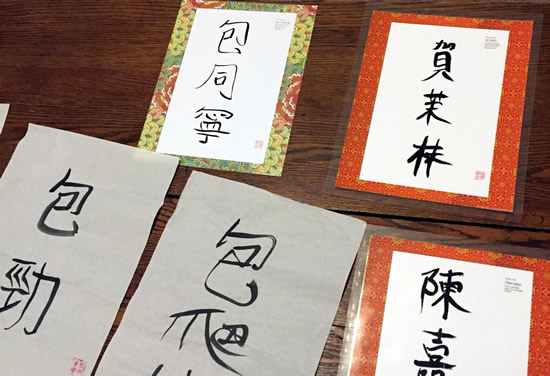 Trying something new is a humbling experience. It's also one of the ways we feel alive. The "beginner mind" we experience when we do something for the first time is a combination of the pleasure we get as our brain wires new neural pathways and the awkwardness our body feels doing something new.
I recently tried Chinese calligraphy, and it was an intimidating and sublime experience.
I've been writing Chinese characters — at least occasionally — ever since my first Mandarin class at Amherst in 1994. But calligraphy is a different animal entirely.
In China, calligraphy is truly a revered art form, a practice of creating beauty that is as highly regarded as painting or music. Great calligraphers throughout Chinese history have become famous throwing themselves into painting poetry with strokes that evoke the full range of human emotion.
I was after a more modest goal. I wanted to create name posters for some of the early supporters of Double Happiness.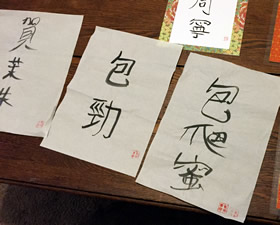 First, I devised a name for each person I wanted to honor. I chose common (more…)