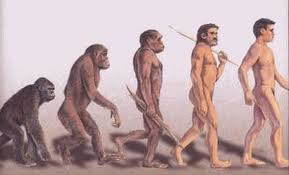 It's ironic that this blog began by calling the process of writing and publishing my book a journey, a march of 10,000 miles.
Certainly everything about my time in China, and about writing this book, now does seem to comprise a trek. But it's been a strange, even cyclical one. I started the journey a decade ago, and now I've seemingly had another detour, or I've started over, or I've done the whole thing in reverse. I've literally relearned to walk.
I'm back on my feet after my November knee surgery, and how sweet it is. To be mobile again, to be up on my hind legs once again, like a homo sapiens. It's difficult to describe. We take our bodily health, our mobility, our evolution, for granted at our mental and emotional peril.
Happily, I resume the journey where I left off, or perhaps even a few steps ahead. Things continue apace toward the publication of Double Happiness. I completed some revisions to the manuscript and the book proposal, and both items are now in the capable hands of my agent. She is now approaching publishers, carrying our shared dream of placing the book at a major house.
She's at the helm, and I'm not needed in the process as much anymore, which has brought another interesting cocktail of feelings: a delightful relief that I'm part of a team working towards the birth of this book, mixed with a puzzling sensation of absence akin to what parents must feel when their children are with a babysitter. Wait, where's my book?
Yes, I have less news to report to you these days, since I'm now less involved in the nitty gritty of the publication process. What would you like to know about writing and publishing a book? Or about traveling and living in China?
One exciting bit of news I do have to report is that I participated in the I Live Here: SF project. For my contribution, I wrote about my experiences coming to San Francisco and falling in love with the city. The creative mind and literate photographer behind the project, Julie Michelle, took a bunch of pictures of me so she could choose one to include in her gallery opening, which featured the writings and photographs of some two hundred San Francisco residents from all walks of life.
And voila, I have a collection of professional photos from which to choose the ideal author portrait! What do you think? The photos are here. How do you like the one I've tentatively selected for the inset? And what about the one on the author page? Are they better than the ones you voted on before in the portrait poll? I feel an almost guilty sense of vanity in asking you to look at all these pictures of me. But hey, I need an author photo for the book proposal and the cover of the book. So thank you. Click to "Leave a Comment" below. I'm not that vain. Right?
Or perhaps vanity is a temporary phase that occurs in any journey, somewhere around the 9,000th mile, somewhere between learning to walk and learning to run.