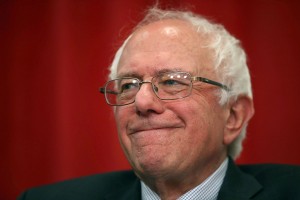 It is a rare, historic moment right now in the United States. There is a political movement to take our democracy back from the giant corporations that have been running things, a movement aligned with the great progressive movements of history, a movement to tackle society's most pressing problems, a movement to spread wealth and power more broadly among the American people.
In this rare moment, Double Happiness is proud to make its first-ever political endorsement: Bernie Sanders for President of the United States.
Here are four reasons Bernie Sanders and this movement are uniquely positioned to do great things for this country and our planet.
Bernie Sanders doesn't accept corporate contributions or run a "Super PAC" to bundle corporate money. In our corrupted political landscape, this is amazingly rare, essentially unique. Because of this, Bernie Sanders will be able to be his own president and not be beholden to the giant banks and corporations that normally fund candidates' campaigns for office. This will enable him to take action nimbly (more…)