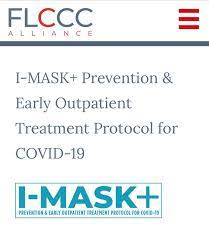 I wrote last week on the experimental injection. Perhaps you want to get it, perhaps you'll say no thanks. That's your choice. Let's turn now to the other option: treatments for the virus.
I don't believe it's entirely a coincidence, in light of the billions in profits now raining down on the drugmakers, that news has been suppressed about successful treatments for covid that use inexpensive generic medications. If there are effective treatments for a disease, why would every last man, woman, and child on earth need an expensive, risky preventative injection?
I've been following developments with treatments via independent media closely for months now. Here is an exploration of the best performing treatments to date and where the latest studies are with each. Although I've been researching these things for many months, I'm certainly not a doctor, and so I've probably missed some things — please feel free to reply and point them out. I'm always learning and this is an evolving topic.
The best of the many suppressed treatments for COVID-19:
1. Ivermectin
Ivermectin (brand names: Soolantra, Stromectol, Sklice) was isolated in Japan in the 1970s from streptomyces bacteria found to have tremendous anti-parasitic properties. It's been used widely ever since, across the world, and won its inventors a Nobel prize.
Evidence for the use of this safe and well-established medication to treat COVID-19 emerged last summer and has been growing ever since.
Here is a list of over 30 studies showing strong to very strong benefits as both prophylaxis and treatment. Ivermectin Studies >
(more…)