Double Happiness Mates With The World: My Book and I Find A Famous Website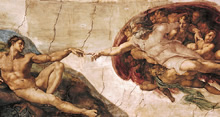 Birth. Death. Sex. Your first taste of ice cream. Your first slow dance.
A handful of moments create us as human beings.
The first time someone signs on to Facebook does not quite rise to this level, and yet… It should be added, here early in the second decade of this young century, as a moment that amazes human hearts, that sends chills down spines, that reworks minds.
I just did it — joined on for the first time with the behemoth that goes by the initials FB — and when I clicked on its "friend suggestions," lo and behold, arrayed before me were pictures and names of people I hadn't heard from or even talked about in years. The girl I had a crush on in 8th grade. The guy who picked on me in 7th grade. My best friend from 6th grade.
It would be easy to call this the "Facebook moment." But that would be inaccurate.
Any virtual network, to say nothing of a real, live event, could jolt this social electricity through the veins. More precise is to call this a synaptic event when the mental fog from living in a scattered society — this world of rapid travel and disjointed cities and long-distance families — vanishes, drops away, suddenly replaced by a forgotten closeness. In an instant, the vast fabric of superfluous strangers is gone, and now everyone matters, and the world again is what we evolved to understand: a community with about 150 people in it, all of whom we recognize.
That happened to me, yesterday. I still have only 9 actual friends, but I see dozens more "requests" and "suggestions" coming in, and I'm about to accept them all.
Please be one of them. Find me: Tony Brasunas. It's easy, as you probably already know.
I'm also creating a page for my book, Double Happiness, so it too can find its social community, its friends and fans — so it too can feel the vast world drop away and its community telescope into intimacy. Probably Double Happiness will attract people who like to read, who like travel and China and humor and adventure and romance and spiritual awakening in a faraway land. Follow, fan, friend Double Happiness!
Well, enough from me. What do you think about Facebook? Much ado about nothing? A miracle in white, blue, and verdana? Are you too a holdout?
(And after you answer: I just added a '+' button right below these words. So, um, share this to your FB!)
Share:
Posted in
Uncategorized
by Tony Brasunas on July 18, 2010