After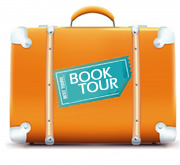 taking me to the Midwest, the East Coast, the Northwest, and down to LA (twice), the Double Happy Tour, this journey to share a journey sponsored by my generous Kickstarter backers, is now taking me home. It's a warm and delightful feeling, as the cold winter air blows in, to be able to share Double Happiness in person with readers and friends close to home.
After an event at the truly wonderful Changing Hands Books in the Phoenix area on Nov. 30, I'll be in Marin County, reading at the Bay Area's famous Book Passage in Corte Madera on Dec. 13. I look forward to sharing Double Happiness with you soon if you'll meet me in Arizona or in the Bay Area.
I'm also planning another Bay Area event after the first of the year as well. Check this space soon for further details.
Sunday, November 30 (PHOENIX)
2pm : Book Signing
Changing Hands Books
6428 S McClintock Drive, Tempe
Full Event Info >
Saturday, December 13 (MARIN)
4pm : Reading & Signing
Book Passage
51 Tamal Vista Blvd, Corte Madera
Full Event Info >