The adventure continues. I feel grateful that I get to do this — tour with my story and share it with others. It is a delight.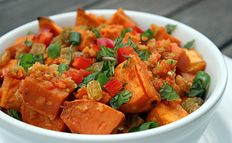 The east coast tour was a whirlwind of ups and downs, of places and faces, and if you saw me out there, I might have been in any of a number of emotional and physical states. Thank you for meeting me where I was.
The truth is, connecting with people about Double Happiness is immensely fulfilling and I thoroughly enjoy it, more even than I had guessed.
Now Double Happiness continues to take me around this country, asking me and letting me personify all over again the young soul within me who experienced China and set out to write about it. In addition to the written words, this is how I get to share the story with others. I'm not always that person anymore, and it is this tour and connecting with you and experiencing again the serendipity of the road that kindles in me again the fires of the dragon's breath I describe in the book's prologue. It's spicy and sweet to taste this, and also to know it's the taste of the beginning of the end of this this second life-changing journey, publishing the book.
Thank you for spreading the word about Double Happiness. For those of you who can, please do come out and see me and Double Happiness on the tour.
I will be in southern California in two weeks:
Saturday, May 3 (SANTA BARBARA)
6pm : Reading & Signing
Granada Books
1224 State Street, Santa Barbara
Sunday, May 4 (LOS ANGELES)
3pm : Reading & Signing
Beyond Baroque
681 North Venice Blvd., Venice
Monday, May 5 (LOS ANGELES)
7pm : Reading & Signing
Home of MJ Park
Silverlake
And then I will be in the Pacific Northwest the second week of June.
June 11-13 (PORTLAND, OR)
Events TBA
June 14-16 (SEATTLE, WA)
Events TBA
Check back here very soon for more on the Oregon and Washington Double Happiness events.
For now, have fun, take chances, and enjoy the journey,
Tony